"They are from different countries, traditions, costumes, but have come together embracing each other's culture like their own. Boté A Mano is the fruit of this love story"
Boté A Mano is more than a fashion brand; it is a window to the heart of different cultures, a cultural discovery & dialogue in footwear.  With the design inspired by geometric art & architecture of the Ancient Persia, every shoe is handcrafted in Italy with unique historical hand woven fabrics from the East that are used as a non-verbal language to unfold the cultural history of the country, their people, costumes and traditions. With a unique combination of Eastern and Western traditions and techniques, Boté A Mano shoes carry on a blend of different countries' cultural identity.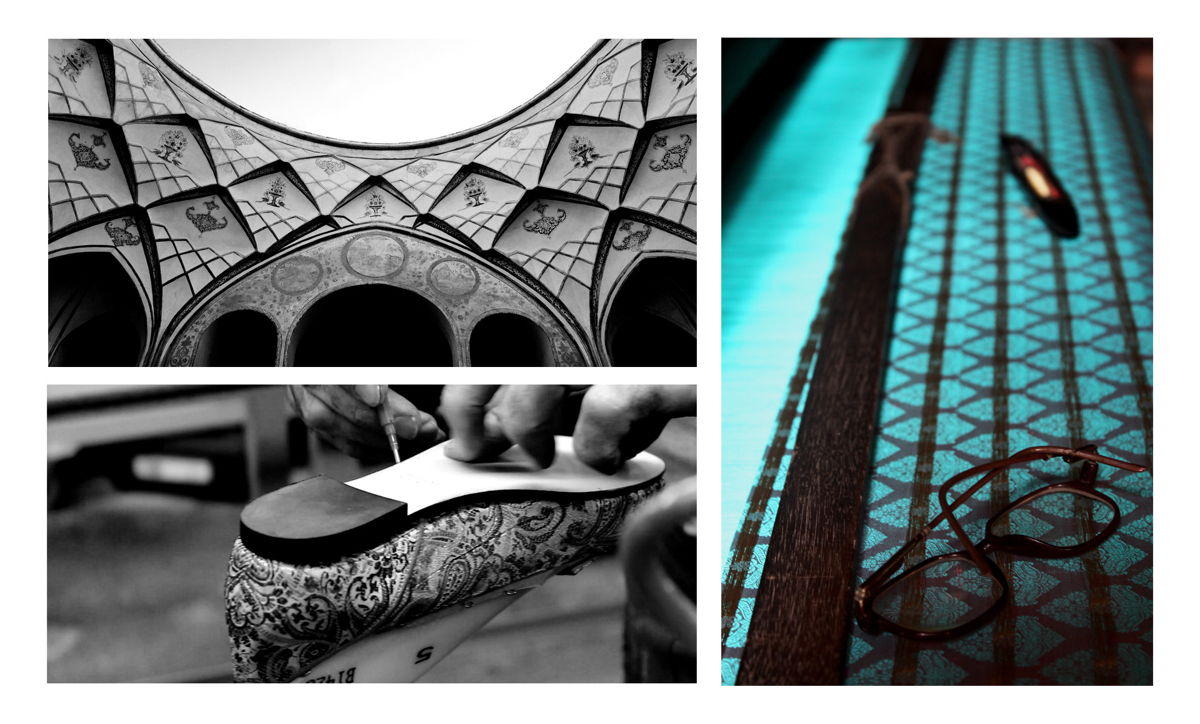 By launching Boté A Mano, founders, Edoardo from Italy and Niloufar from Iran, wanted to show the beauty that results from abandoning our prejudices and uniting our visions and know-hows no matter the race, religion or geographical territory.
The mission of Boté A Mano is to unite people, techniques and know-hows among Eastern and Western countries with the hope of encouraging wider dialogue, love & appreciation among them. 
By wearing your Boté A Mano, you will become part of this movement and the ambassador of this dialogue.